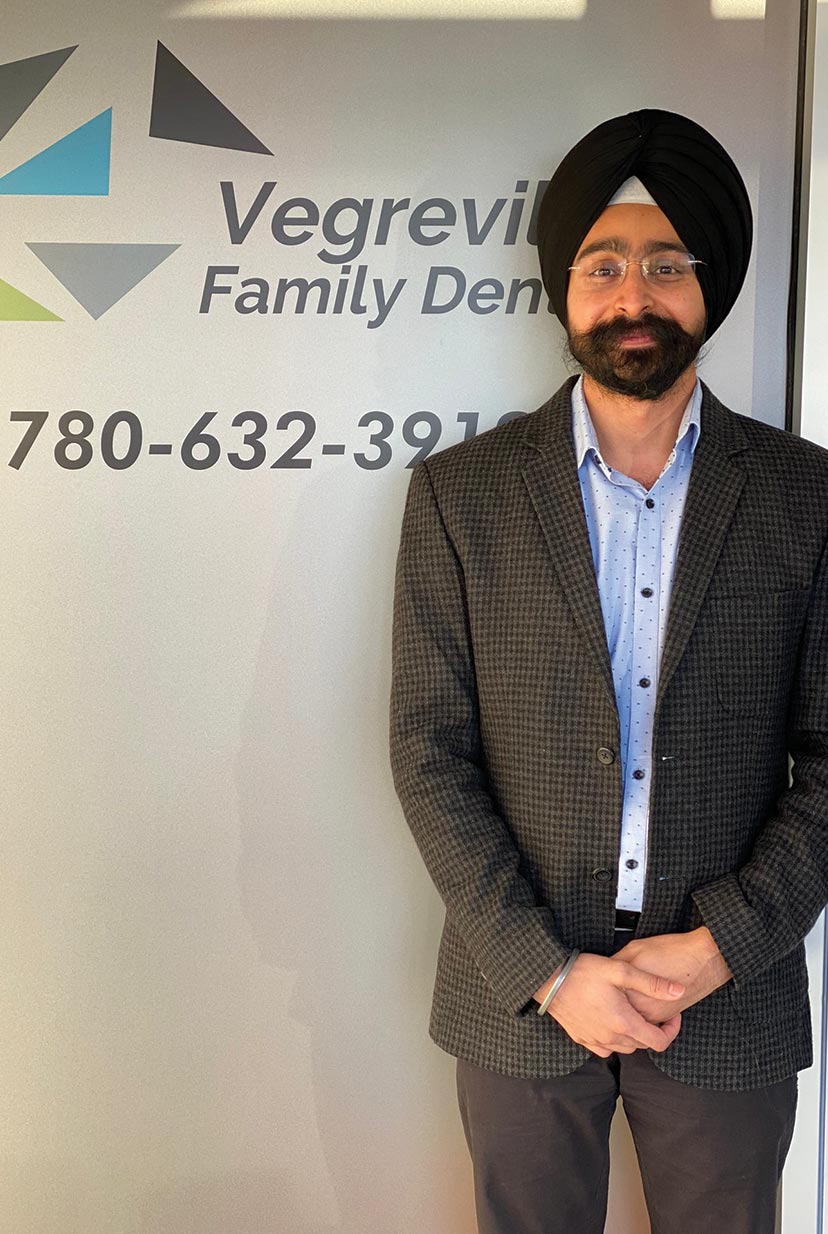 Dr. Harinderpal (HP) Singh graduated from Baba Farid University of Health Sciences, India, with his Dental Degree in 2011. He practiced dentistry in India for more than 6 years, both in private practice and as a Dental Officer for the Government. He moved to Ontario in 2018 to prepare for the National Dental Board Exam and to learn the Canadian culture along the way. He passed all the exams and completed his board certification process in the spring of 2022.
Upon completion of the certification, he decided it was time for him and his family to move to Alberta! Dr. Singh joined the Vegreville Family Dental team in the fall of 2022, and he and his family now call Vegreville home!
Dr. Singh believes in keeping current with the newest technologies and research in the field of dentistry. As well he is well-versed in all aspects of dentistry and loves to help people preserve their natural teeth.
In his personal time, Dr. Singh enjoys reading books, spending time with his wife and daughter, as well as cracking occasional jokes!