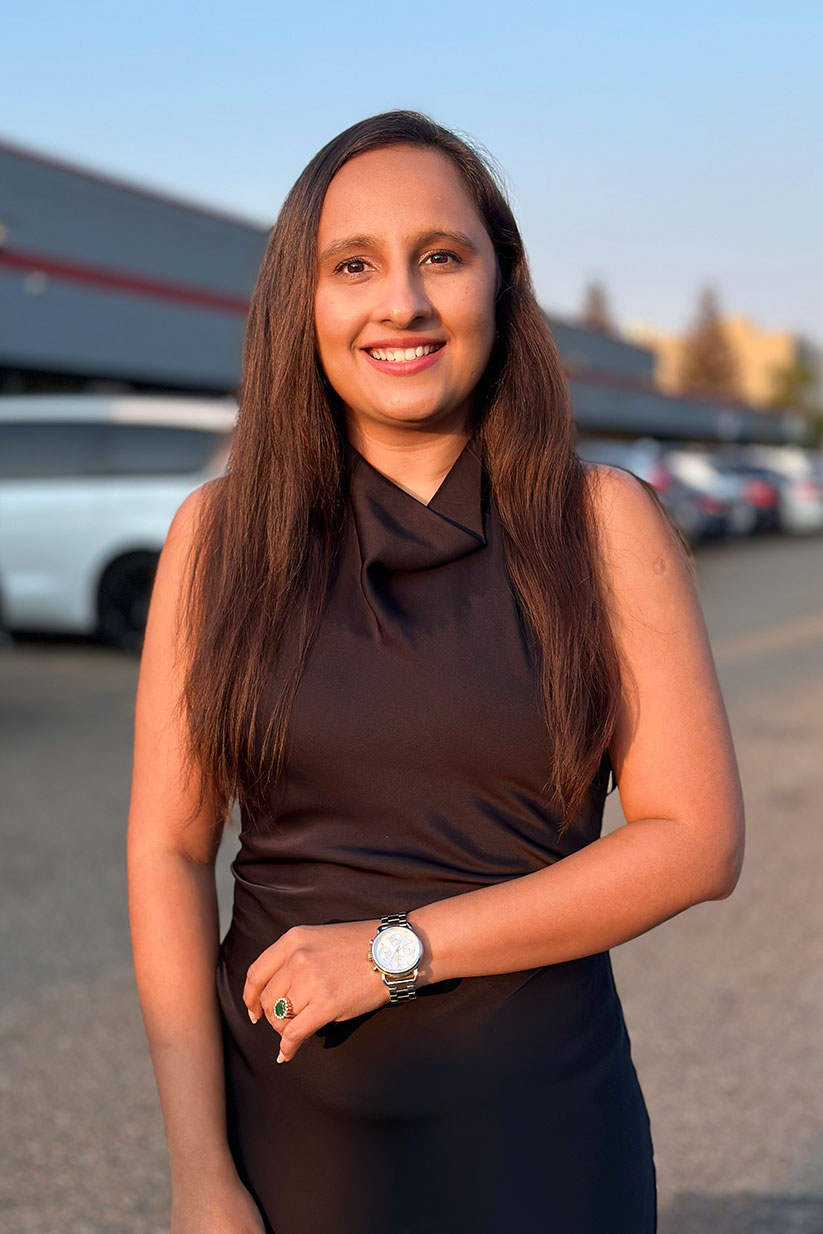 Dentistry is one of the best professions that anyone could hope to belong to and one that I am blessed and proud to be a part of. I always cherish the opportunity to meet new people every day and to learn more about them as the years go by.
Dentistry has not just helped me in achieving a successful career but has given me utter satisfaction as my knowledge has helped change people's lives in better ways. I found that providing dental care with kindness is the most rewarding thing I have done in my life.
Education and Continuing Education
1. Bachelor in Dental Surgery from Gujarat, India.
2. Completed equivalency process in Canada and certified by NDEB
Since dentistry is a constantly evolving field, I enjoy keeping current with the latest advancements and technologies by taking courses that challenge and shape me in the best possible way. I provide general dentistry which includes aesthetic dentistry, Endodontics and extractions. I am an active member of the Alberta Dental Association & College.
I have been married for 6 years and my husband, Sarang has been a great support in achieving my goal to be a registered dentist in Canada. In my spare time, I travel, hike and camp with my husband.
We share a common dream of helping the community in every possible way. Dentistry is one of the platforms that would help me contribute back to the community by utilizing the skills and knowledge I have gained over the period of time.