We are Your Choice for Vegreville Family and General Dentistry!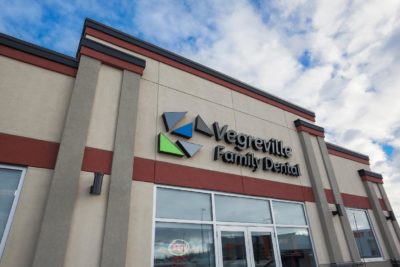 Since your oral health plays a major role in your health wellness. At Vegreville Family Dental, we firmly believe that everyone deserves personalized care along with regular preventative dentistry with the goal to create a lifetime of beautiful, healthy smiles!
Dr. Nitin Goyal and his dental team are here to address the oral health needs of everyone in your family, here at Vegreville Family Dental.
Your Comfort is Important to Us
Vegreville Family Dental is pleased to accept patients of all ages. We especially welcome families with younger children. In our practice, we take pride in creating a friendly, gentle and comfortable atmosphere for our younger patients because we believe that visiting the dentist can and should be an enjoyable experience! Our goal is to create a trusting relationship with your child because the experiences your child has with their dentist at an early age impacts how they will view dental care as an adult.
Studies show that children who have positive dental experiences tend to visit their dentist on a regular basis throughout adulthood.
We invite you to tour our Vegreville Family Dentistry practice and meet our dental team before you make your initial appointment. We want you to be confident in your choice to make Vegreville Family Dental your Family Dentist right from the start.
Our Vegreville Family Dental Office
Our practice always welcomes new patients
no referral is ever required!
---