Looking For A Family & Child-Friendly Dentist in Vegreville?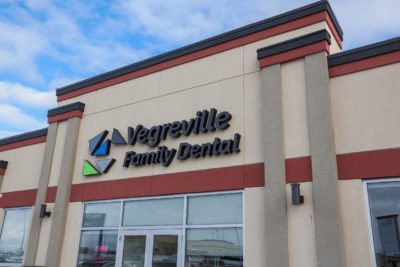 There are many reasons why you should choose Vegreville Family Dental as your Vegreville General Dentist!
 We welcome ALL new patients to our practice
 We have a convenient location next to the Walmart Superstore
 No referral is required to visit our practice as a patient
 We offer direct billing to most insurances
 We follow the Latest ADA Dental Fee Guide
 We work with your insurance provider to get the most from your insurance
 We offer comprehensive dental services for both kids & adults
 We love to educate our patients about what is happening in their mouths
 We have modern up-to-date equipment
 We offer emergency dental care for your family
 We will pamper you and take care of you and make you feel welcome!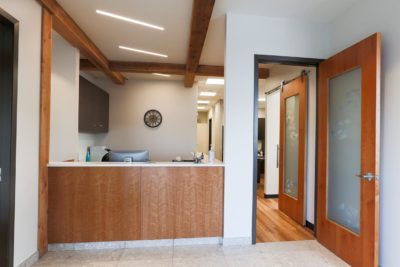 Since we are located right next to the Walmart Superstore of Hwy 16, right between the Boston Pizza and Pomeroy Inn, we have lots of convenient free parking.
Feel the Vegreville Family Dental difference!
At Vegreville Family Dental Care, our friendly, down to earth dental team is headed by Dr. Nitin Goyal.  They have created Vegreville Family Dental with the goal to provide patients with the extra care and attention they expect. It is our goal to go beyond your expectations. Their vision is for you to "Feel the Vegreville Family Dental difference" which includes cable TV in every operatory, a beverage station and much more.
Our team of dental professionals will take exceptional care of you and your entire family!
We Offer Complete Vegreville Family Dental Services!
As family dental providers, we offer complete family dental services such as Restorative (Cosmetic) Dentistry, White Fillings, Dental Hygiene, Children's Dentistry, Dental Crowns and Dental Bridges, and Teeth Whitening.
To learn more about our Vegreville Family Dentistry & General Dentistry Services at Vegreville Family Dental Care and to schedule your initial appointment, contact our office.
Our practice always welcomes new patients
no referral is ever required!
---